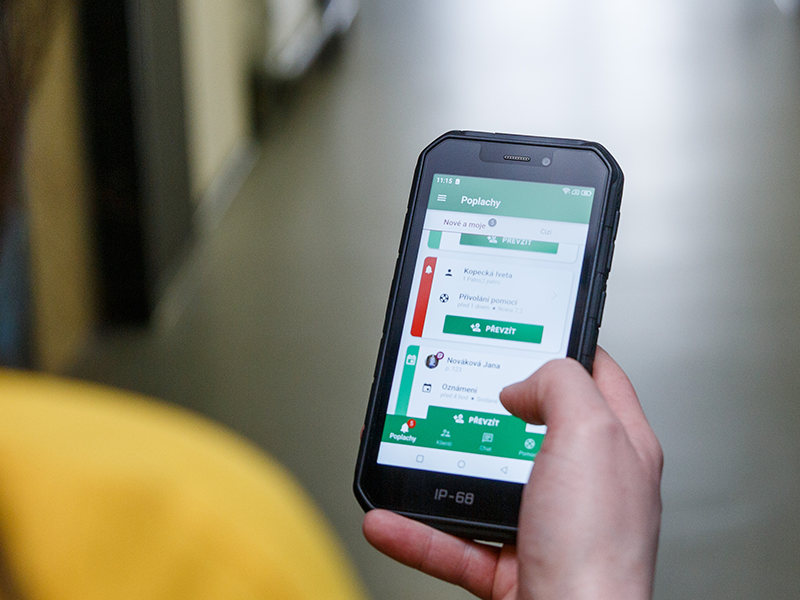 Bezpečí seniorů na prvním místě
HelpLivi systém nabízí široký výběr tísňových tlačítek podle typu využití např. v pokoji u lůžka, ale třeba i při pohybu v budově nebo venku. Je důležité rychle zasáhnout a klientovi pomoci.
Navíc je dobré mít přehled – co se stalo, kdy se to stalo a jak to bylo vyřešeno, abyste měli podklady pro evidenci vašich činností.
O poplachu potřebujete vědět

nejen na sesterně
Další funkce, které HelpLivi nabízí
Automatická
detekce rizik
Upozornění na odchody dezorientovaných osob, na požár, únik vody a další
Pomůcky
pro efektivní péči
Plánování událostí, vkládání poznámek, komunikace zaměstnanců přes chat
Zaujalo vás HelpLivi?
Dejte nám vědět. Přijedeme k vám, vše předvedeme, proměříme a společně navrhneme řešení přímo pro vás.